$100,000 to $120,000 CAD / Year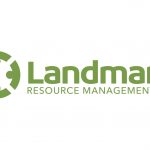 Website Landmark Resource Management Ltd.
Landmark Resource Management Ltd., is currently accepting applications for a Manager, Social Research Projects, to join our growing team.
About Us
Landmark Resource Management Ltd. ("Landmark") is a boutique professional services and research firm that works with Indigenous communities, industry, and government to address environmental, social, and governance ("ESG") subject matters. Much of our work supports the implementation of the United Nations Declaration on the Rights of Indigenous Peoples ("UNDRIP") with a focus on Aboriginal rights and title, land use and occupancy studies, socio-economic studies, land use planning, stakeholder engagement, and industry and community relations.
We are seeking a Manager, Social Research Projects, to join our fast-growing team in downtown Victoria. Landmark promotes a strong team environment and looks for leaders to help our organization grow and develop.
This position will require travel as directed by Landmark's clients.
Ideal Candidate:
MA in anthropology, history or related social science
10+ years of experience working with Indigenous communities, government, or industry
Experience working on-site or in the field with Indigenous and remote communities
5+ years of experience mentoring junior staff
Report writing
Primary research and analysis
Skills and Knowledge:
Able to conduct oneself professionally and demonstrate confidentiality, diplomacy, and tact in a wide variety of situations
Uphold Landmark's QA/QC Policy and Guide
Able to conduct senior review of reports and figures
Able to establish and maintain productive and positive relationships with Indigenous governments and community members
Able to operate all-terrain equipment is an asset
Able to work within a multi-disciplinary project team environment
Cultural sensitivity and awareness
Environmental assessment knowledge or experience is an asset
Excellent oral and written communication skills (e.g., interviewing, note-taking, and letter and report writing)
Highly motivated to adapt to a rapidly changing environment and to plan and organize numerous projects
Informed about Indigenous issues in Canada (historical and contemporary)
Promotes a safety culture and possesses strong safety management skills
Strong research skills
Location: Victoria, BC
Compensation: $100,000 to $120,000 per year with benefits.
Working for Landmark:
Landmark strives to build diverse teams that reflect the communities we work in. We encourage applicants from traditionally underrepresented groups, including women, visible minorities, Indigenous peoples, people identifying as LGBTQ+, veterans, and people with disabilities.
Work a flexible work week from home and in our dog-friendly office located in Bastion Square.
Competitive salary.
Healthcare coverage with flexible personal and sick days.
Annual budget for you to spend on education.
Living-out allowance when in the field.
Corporate social events and functions to foster team connection.